Why do I need a new roof replacement?
A leaky roof can cause serious damage to floors, walls, and furniture. It's not always easy to know when to invest in a new roof. There are, on the other hand, some clear, telling signs that you should be taking a lookout for. Older roofs require more maintenance and frequent repairs, resulting in higher costs. Eventually, the purchase of a new roof becomes a smarter financial decision.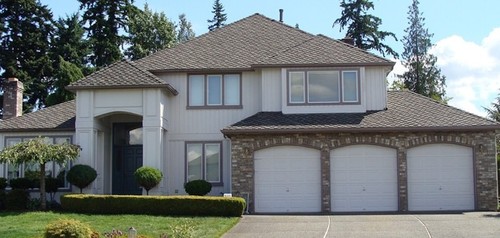 We will include detailed inspection of the roofing to assess the current state of your roof. After that, we'll make recommendations for your Seattle home about the best roofing designs and materials.
Our qualified staff is knowledgeable to help you with making any decisions necessary to complete your roofing project, including installation of a new roof, service to your existing roof, attic insulation, and questions on your warranty.
Our accredited roofing contractors will help you make the right roofing option for your needs and budget when you decide to repair or replace your roof.
Signs that You Need a New Roof Installation:
1. You've got a roof leak
Leaks can cause more harm in your Seattle roof than you would know. A leak in your roof can cause serious structural damage to your house and allowing mold to colonize your attic. If a leak has long gone unnoticed, the damage can be severe enough to require a new roof. As a leak has sometimes caused significant damage to your home in Seattle by the time you discover it, we suggest having your roof checked for leaks regularly. Roof replacements are much easier than a brand new roof.
2. You want to save money
Upgrading the roof using newer and better insulating materials is often much cheaper than waiting until there are major leaks and other damage to the roof. If a storm or other damage has happened to your Seattle home's interior ceiling, it's almost impossible to repair your roof, attic, and ceilings back to their original appearance and you will need a new roof.
3. Boost resale value for your home
A modern, new roof better protects your home from the harsh weather, and also increases your home's resale value. Shifting the roofing material, paint or simply removing those old, worn-out shingles can have a serious effect on your Seattle home look. A properly insulated roof can save you hundreds on your bill for heating and cooling, as a bonus.
4. Peace of mind
At Levite Construction Co. Our experienced roofing contractors will give you an honest and professional decision to make as to the condition of your roof. If you agree to have the roof of your Seattle home repaired, you'll have the peace of mind that comes with knowing we will provide you with a new roof of high quality and long-lasting.
If you notice signs that you need a new roof, contact the roofing experts at Levite Construction Co.
Give us a call at 425-998-8958, or send us an email at info@leviteconstruction.com